THE SALAMANDRA GOLF CLUB DESIGNER
An exciting and singular project, like the Salamandra Golf Resort, needs a precise and complex planning, made by men and companies who know how to make a dream come true. But the first step is made by dreamers and artists, capable to create a new "world" from nothing. This section is devoted to them: architects and designers, creators and planners of a place that will be unique for its beauty and functionality. A resort that becomes real thanks to the harmonic integration of the residential buildings and breathtaking golf course with landscape, sea and the infinite white shores of Costa Smeralda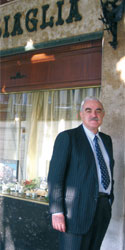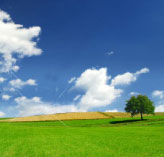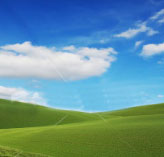 Marco Croze was born in a prestigious family filled with love for golf. As a child, thanks to his father, the President of the historic Venice Golf Club, he discovered his great passion for the green, and grew up in the heart of Venice, Piazza San Marco, where the family owns, since 1846, the Missiaglia Jewellery Shop, the most ancient and famous in the city. At the beginning of his career, he had as teachers and masters two great architects in golf history: the English architect John D. Harris, whom he represented in Italy, and P. Dye. He joined them both in realizing important projects. He is founding member and counsellor of the Italian Association for Golf Course (AIACG) and senior member of the EIGCA (European Institute of Golf Course Architects). Since more than ten years he is the President of the Venice Golf Club. He frequently joins the international golf jet-set, and today he is a famous designer. Some of the most enjoyed Italian courses exhibit his signature, such as the course in Lignano Sabbiadoro, the Golf Club Des Iles Borromees in Stresa, the Frassanelle Golf Club, the "Riva dei Tessali" in Puglia, the Franciacorta course, just to remember some of them. His idea is to create a course where the line between the beginning of his work and the end of the untouched nature can not be told. His projects melt and live harmonically entangled with the natural and untouched landscape. The passion and excitement for his work can be read through the lines from the tones he uses when he describes it.
Marco Croze, Architect
Regarding his project of the Salamandra Golf Resort, a revealing sentence:

"... on the green of the ninth hole, also the best professional player could forget, for a moment, the ball and the reward, because what he sees in front of him is too magnificent … Budelli, the Maddalena, the Corsica ... all from a single spot of that green".