THE "BORGHETTI" RESIDENCES' DESIGNER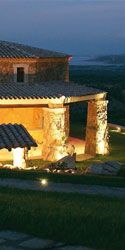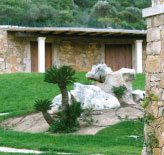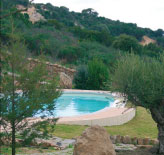 After receiving his Architect Degree at the University of Florence, still very young he began his professional activity.
His curriculum is rich with outstanding works, like the renovation of the historical "Teatro del Carmine", or the restoration of the Nuraghe Mayore.
In more than twenty-five years of work, filled with passion, he has drawn enchanting and luxury villas and residential complexes, perfectly embedded in the surrounding natural landscape, that are respectful of Sardinia traditions and "flavour".
His architecture does not only create a dwelling, but it is also capable to recreate typical Sardinian environments, with glimpses of stone walls and spaces designed to give relax and privacy where elements of comfort, like swimming pools, patios and solariums, are harmonically inserted in the whole framework.

Renato Lattuneddu, Architect
The Salamandra Project could not miss the touch of a professional who is well-known and appreciated throughout Gallura for his exclusive villas: the Sardinian Architect Renato Lattuneddu.