You are in:
home
>> villages
THE "BORGHETTI" RESIDENCES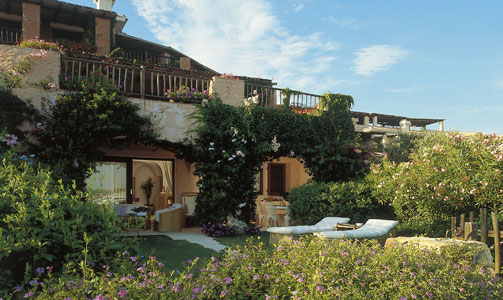 Small centres with a maximum of fourteen independent apartments, ranging from 50 to 130 square meters
For the Salamandra Golf Resort, Arch. Lattuneddu has designed enchanting and luxury villas and residential complexes
The "Borghetti" residences are small villages planned to guarantee the maximum comfort and privacy.
Lain on the hills of the estate and perfectly integrated with the nature, they will be created as small centres with a maximum of fourteen apartments each, beautiful homes built in perfect Costa Smeralda style. Each small village will have a shared garden and swimming pool. Thanks to the unique and untouched environment and to the exclusive services offered by the Salamadra Golf Resort, the "Borghetti" residences represent an ideal choice for those looking for a solution which is alternative, but absolutely comfortable, to the detached house.
The residence photos published in these pages, both for interiors and outside, are just samples of the architectural style that will be used to build the residences of the Salamandra Golf Resort.