You are in:
home
>> villas
EXCLUSIVE VILLAS
To buy a house or residence at the Salamandra Golf Resort is not just a very good investment, it means to ensure for oneself the Sardinian crystal clear sea and untouched nature. An ideal location where one can live in real relax, thanks to the exclusive services and comfort.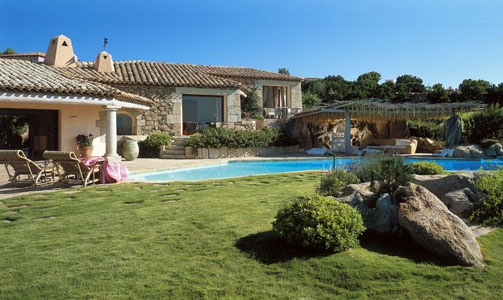 Exclusive and prestigious residences.
The project includes secluded houses, luxury but essential, located into the green of private parks blended with wonderful terraces and swimming pools. The houses are arranged in a way to guarantee the maximum privacy and discretion, each one with a breathtaking view over an amazing landscape offered by a privileged location and environment.
They will be built with the typical architectural style that made the Costa Smeralda so famous: stone facings, fired roof tiles, natural granite monoliths skilfully included as basic components of houses and residences. The Mediterranean style in its top expression.